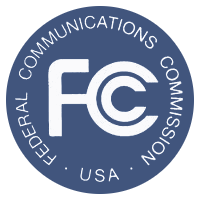 There may soon be a new cop on the privacy beat — the Federal Communications Commission. Last month, the FCC issued a 150-page document proposing sweeping new rules and regulations for broadband Internet Service Providers (ISPs). But in my analysis, this is not good news for those who genuinely care about promoting consumer privacy.
Read Larry Downes' full story on The Harvard Business Review.
Samsung's upcoming lineup of Smart TVs, as well as its 2016 series of high-end, 4K-resolution LCD TVs (known as SUHD TVs) will be compatible with the company's Internet of Things platform called SmartThings, the South Korean electronics giant said Tuesday. Read the whole story on this CNET Article.
WASHINGTON (AP) — AT&T Mobility LLC has been slapped with a record $100 million fine for offering consumers "unlimited" data, but then slowing their Internet speeds after they reached a certain amount. The company says it will fight the charges. Read the entire story on Yahoo News.